Peace House Foundation
Dedicated to educating Africa's orphans
Sunday School Offering Program
eace House Foundation values working with churches and faith communities. We are always eager to talk with you to determine how your congregation might become involved with our mission and goals.
We have developed a 5-part Sunday School Curriculum to be used for students as supplemental or replacement materials during the year. Each lesson is fully self-contained, with an overview, teacher's guide, lesson or story, activity suggestions and instructions, and a letter to parents.
Each lesson can be downloaded as PDF files here: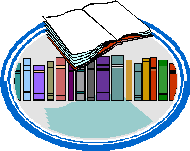 Lesson 1: Caring for God's Children in Africa
Lesson 2: Helping Those Who Provide Care
Lesson 3: Colors of Hope
Lesson 4: Brick by Brick
Beyond the Lessons: Other ways to get involved
If you have questions or would like a copy of our DVD (referred to in Lesson 1), please contact us at [email protected].