Peace House Foundation
Dedicated to educating Africa's orphans
PHF is building a school which will eventually be a "home away from home" for over 400 students. Each student will have a dorm room and we would like a welcoming quilt to be on every bed. Please join us in making that a reality by sewing a quilt – or several – to send to Tanzania.
Specifications:
Bunk-bed sized: 48" x 72" or 120cm x 180cm
100% washable materials
Durable, cotton fabric and stitching
Polyester fiberfill (not wool or cotton) batting
Any color/pattern, appealing to children or youth
Quilts must be delivered to PHF in Minnesota, USA.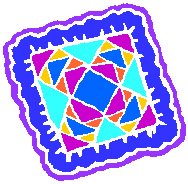 Please let us know when you are making one or more, so that we can coordinate delivery to Tanzania.
Questions? Contact [email protected].