Peace House Foundation
Dedicated to educating Africa's orphans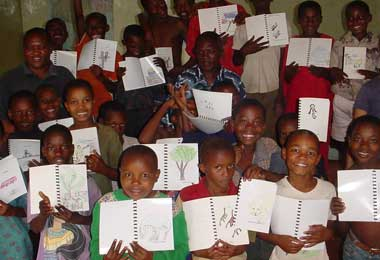 Amani Children's Home was opened in 2001 by a former street child who wanted to provide a safe place for children who had no where to turn. Amani provides a home for children who, for whatever reason, have left their families. Amani gives a warm bed, nutritious meals, uniforms and supplies for school attendance, and counseling to help the children work through whatever rough experiences life has handed them. Some children stay for a few days, other for longer-term. Amani's staff works to find and reunite families whenever possible, and to ensure the children's needs are met.
PHF is proud to work with the staff of Amani, offering assistance in a variety of ways.
Donations to PHF can be designated for use at Amani.
Visitors on PHF-sponsored trips to Tanzania can visit Amani.
Collections of supplies are periodically made for delivery to Amani.
To learn more about Amani Children's Home, visit their site at http://www.amanikids.org.